GRINDING FLUID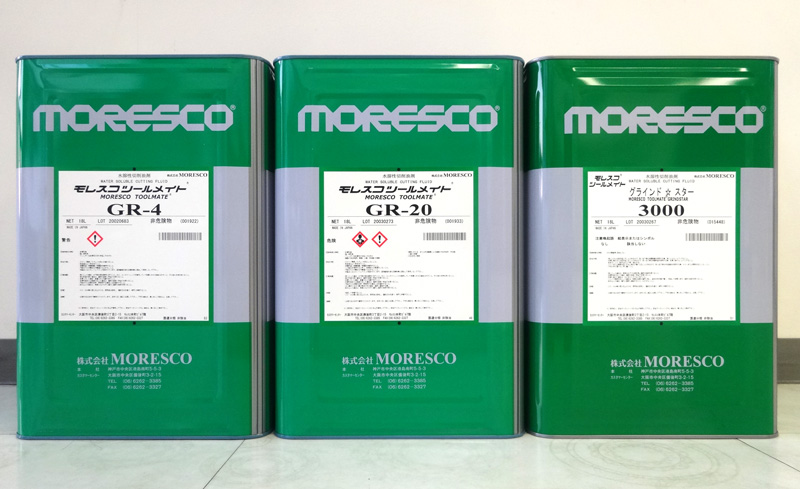 MORESCOTOOLMATE
MORESCOTOOLMATE is water-soluble grinding fluid and its model numbers GR-4, GR-20 and GRINDSTAR 3000 are suitable for processing with a diamond grinding stone and they can be applied to high-precision processing of glass, silicon, ceramics, cemented carbide alloy. MORESCOTOOLMATE is an eco and human body-friendly product the materials used for which attention is paid to so that it may not contain substances harmful to the environment and the human body.
Product Number
Properties
Visual Appearance
Kinematic
Viscosity
at 40 ℃
pH
Recommended
Dilution
Factor
Undiluted
Fluid
Diluted
Solution
mm2/s
20 times
GR-4
Suitable for processing silica, ceramics and lenses.
Less susceptible to water plaque. Skin irritation is suppressed
Colorless
Colorless and Transparent
2
9.0
20 to 30 times
GR-20
Suitable for pellet proces-sing of optical lenses. Suitable for processing sapphire substrate for LED.
Faint Yellow
3.8
7.9
GRINDSTAR
3000
Suitable for processing super-hard materials. Elusion of cobalt ions is suppressed
Faint Yellow
2.0
9.5
Additives for Water-soluble Grinding Fluid
| Product Number | Properties | Visual Appearance | pH | Additive Ratio |
| --- | --- | --- | --- | --- |
| AP Adjusting Agent | Prevention of corruption of water-soluble grinding fluid and capability of ph improve-ment | Yellow | 10.6 | Add 0.2 to 0.5% of total grinding fluid volume |
| Anti- foaming Agent | Fast-acting capability of emergency response in the event of foaming | Milky White | – | Add 0.1 to 0.5% of total grinding fluid volume |
DLC Coating
We offer a service of contract processing of DLC coating and we also deal in products with DLC coating.
General Properties of DLC Coating
DLC Coating has the following properties.
・High hardness and excellent abrasion resistance
・Low friction coefficient
・Causing no abrasion and damage to the partner material during the sliding action
(Low attackability against the mating material)
・Chemically stable, which causes no burning, adhesion and deposits
・Excellent biocompatible (hypoallergenic)
・Good releasability and stain-guard properties
Examples of DLC Coating Applications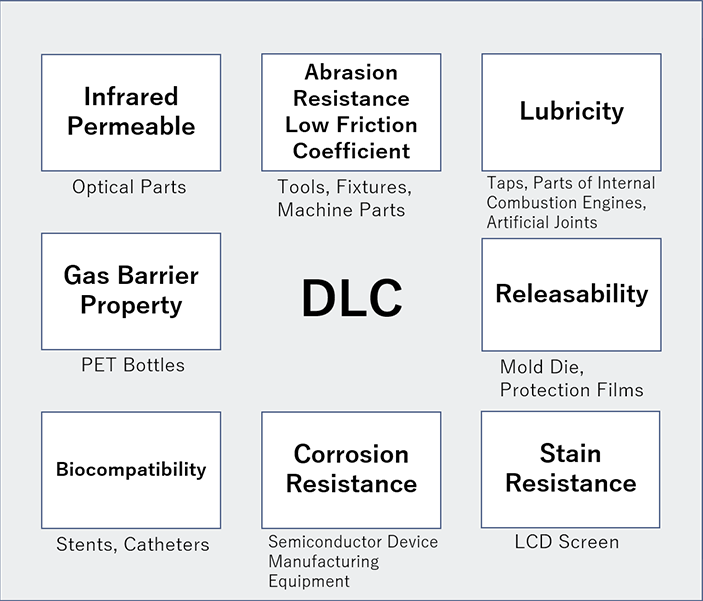 Examples of DLC-coated Products
The pictures below show examples of DLC-coated products.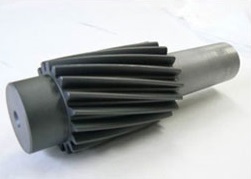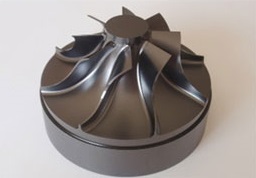 DLC Coating Technology
The technology used in DLC coating we offer has the following excellent features.
・Exerts less thermal influence on the material to be coated with DLC, because the DLC coating process is carried out in a low temperature (less than 150℃) plasma environment throughout the DLC coating process.
・Capable of coating large quantities of materials with a DLC layer at one time thanks to the large scale DLC coating chamber.
・Capable of uniform coating of a DLC layer over complicated forms.
・Capable of enhancing adhesion between the material and the DLC layer by means of plasma ion implantation.
・Capable of reducing the variations in coating thickness to a nano-order.
・Imparts the liquid repellent properties by fluorine-contained gas doping treatment.
Large Scale Chamber for DLC Coating
The picture on the right shows the external appearance of a large scale chamber of a DLC coating equipment that is capable of coating DLC layer over materials as large as 1,300 mm x 1,700 mm.